Baptists Preaching is a column from the Baptist Standard. It is not an effort to advance any one theology or style but to present what a collection of Baptists considers a word from God. Likewise, Baptists Preaching offers a repository of Baptist preaching for future study and research. To recommend a sermon to be featured in Baptists Preaching, please contact eric.black@baptiststandard.com.
Pete Pawelek: Wise Builders (Matthew 7:24-29)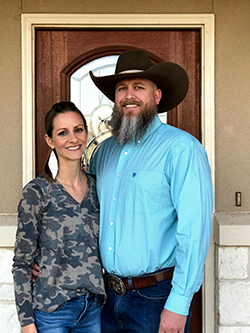 Pete Pawelek, pastor of Cowboy Fellowship of Atascosa County, Texas, tells a story about what he learned growing up on a ranch that people who grow up in the city don't know—like the existence and workings of water wells. Like Jesus, he learned about building from his dad, especially how to build things that last versus building things fast.
Pawelek's illustration—about a third of the way through the sermon—of Jesus' parable about the wise and foolish builder is a perfect picture of Jesus' teaching.
Everyone is building something—a life, a relationship, a business or something else—but will it last? Wise builders reject the right things. Foolish builders reject the wrong things. What things are you rejecting to complete your project?
You may have made the wrong choices starting out, yet despite the consequences, there is good news, Pawelek explains.
This sermon was delivered during the morning services at Cowboy Fellowship of Atascosa County, on March 24, 2019, and is part four of a series titled "Rebel." The outline for this sermon is available here.